Sports Club
The Sports Club is the meeting point for athletes and people who want to enjoy a visit to the lagoon, talk about sports and enjoy a good cocktail or beer accompanied by our sports menu. In this place everything revolves around sports and a good atmosphere. Each dish is inspired by a culinary concept that brings with it history, passion and high-level gastronomic techniques, a space that opens the doors to producers from the area.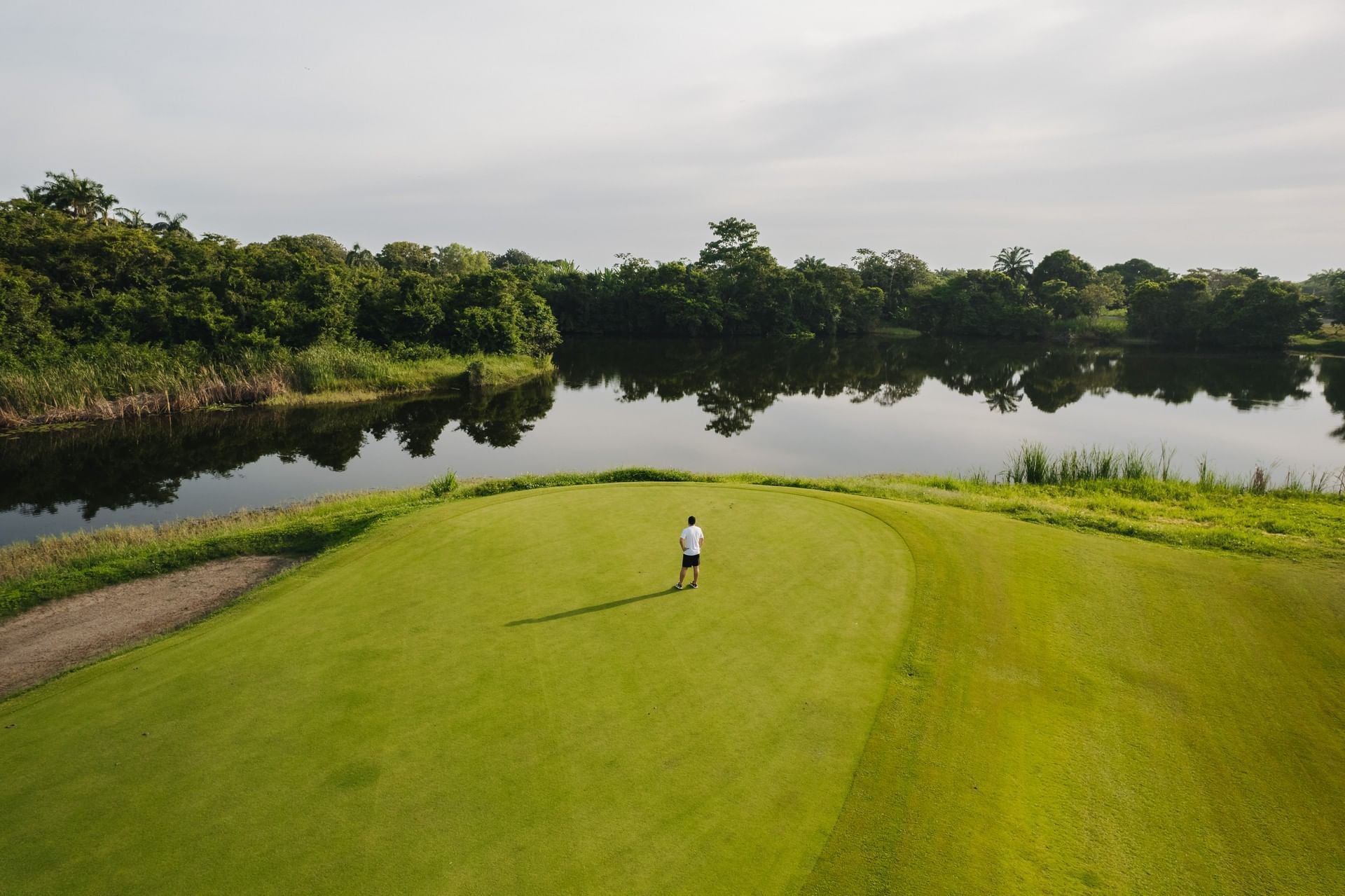 Golf
Indura Beach & Golf Resort has a golf course with world standards and is the first 18-hole course in Honduras. Our course was designed by Gary Player, one of the greatest golfers in the history of the sport. It is located on virgin tropical soils and is surrounded by golden sand beaches, blue lagoons and abundant jungles. The golf course adheres to a strict environmental policy, with the goal of preserving the natural features of the land by minimizing changes to the site and implementing environmentally responsible design and building practices.
Futgolf
The first Futgolf field in Honduras. This sport begins at the Indura Golf Course and is endorsed by the National Football Federation in Honduras, being the venue for important events and where our athletes enjoy this game. The climate and the breeze of the place allow to make a pleasant environment for the practice of this sport.
Fishing
Surrounded by artificial lagoons with up to 10 species of fish, it allows us to practice "catch & release" fishing. We are a destination that takes care of the natural habitat and ecosystem that surrounds us, but at the same time allows us to enjoy its benefits.
Tennis
At Indura we have two professional tennis courts to practice this sport, providing all the measures so that our athletes can enjoy an afternoon of tennis with friends.
Bicycle Tour
Explore and live a detox moment on your next visit to Indura, we have different trails so you can enjoy the view and landscapes that the Jeannette Kawas National Park gives us or simply do it as a sport.