Stay at Indura Beach & Golf Resort
Best Hotel in Tela Honduras
Located in Bahia de Tela on the Caribbean Sea and nestled in the incredible beauty of the Jeannette Kawas National Park, Our 5 star Indura Beach & Golf Resort Curio Collection by Hilton invites you to connect to the best of Honduras natural richness, culture, flavors' and unique experiences that will create memories that will last forever and that will inspire you to come back over and over again
Slideshow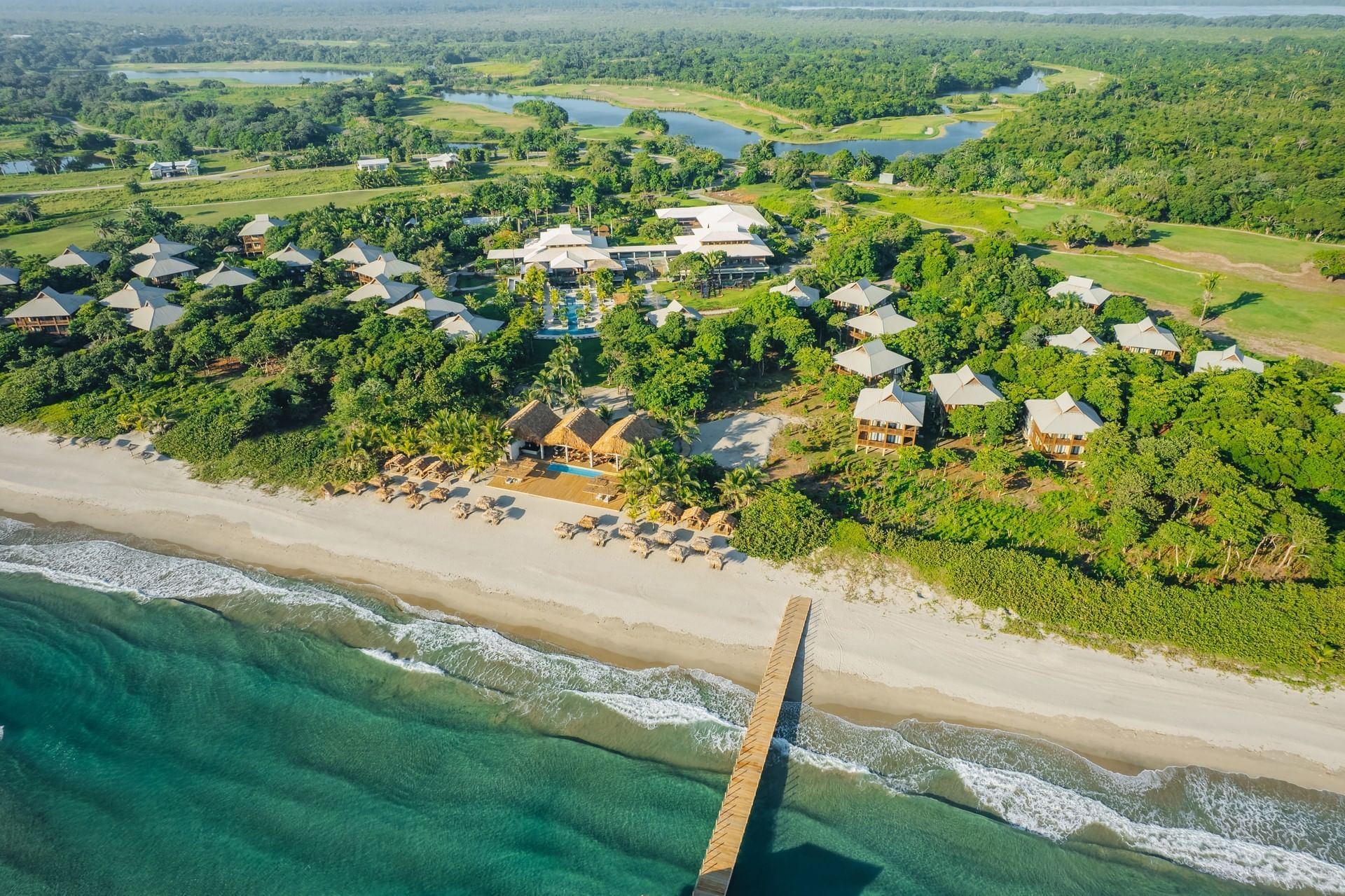 Luxury Suites
Modern and luxurious, while fully reflecting their natural surroundings, spacious guest suites feature stunning tropical views, bamboo wood floors, spacious seating areas, private terraces and easy access to the beach.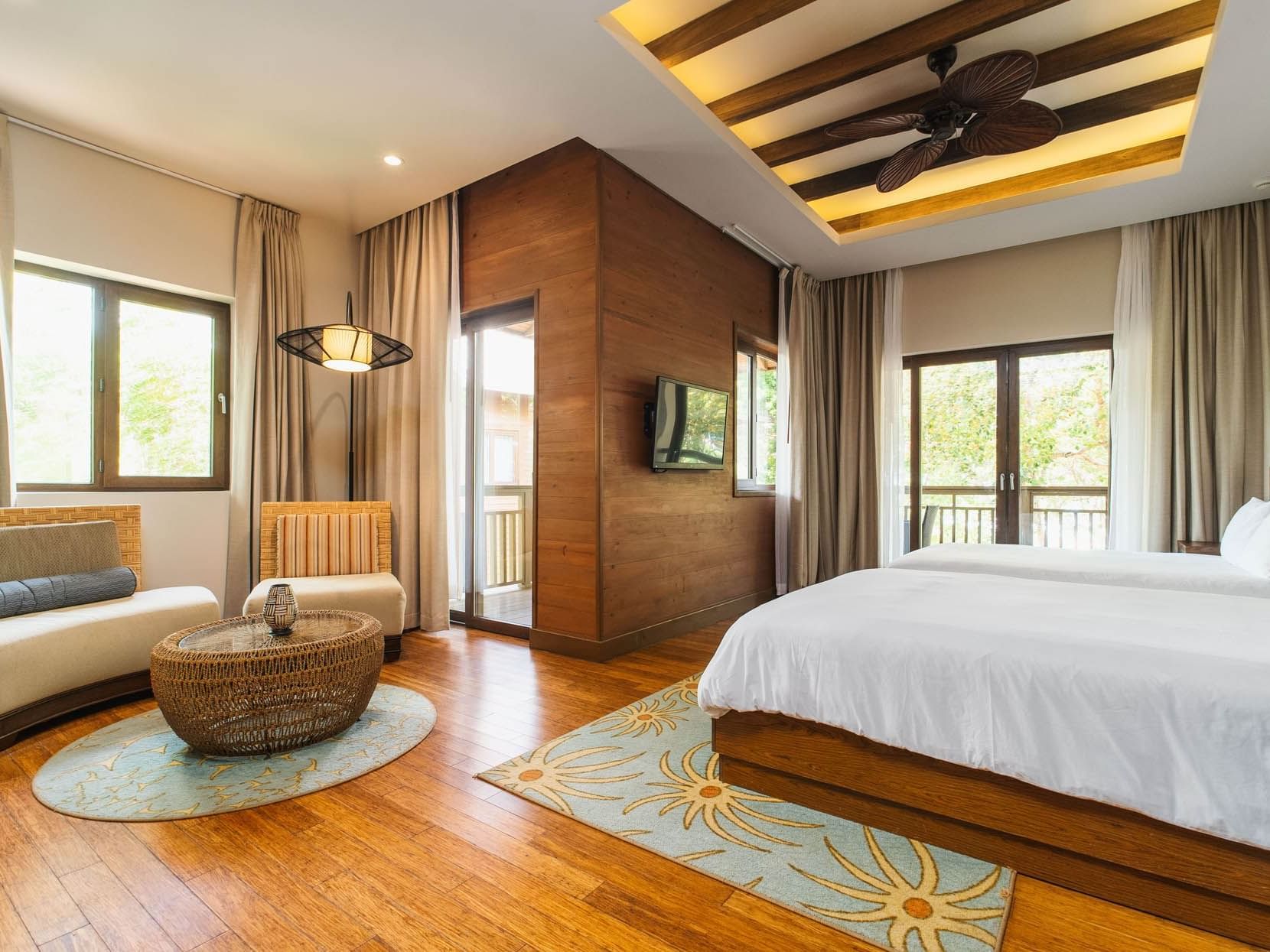 Enjoy stunning views of the natural tropical foliage.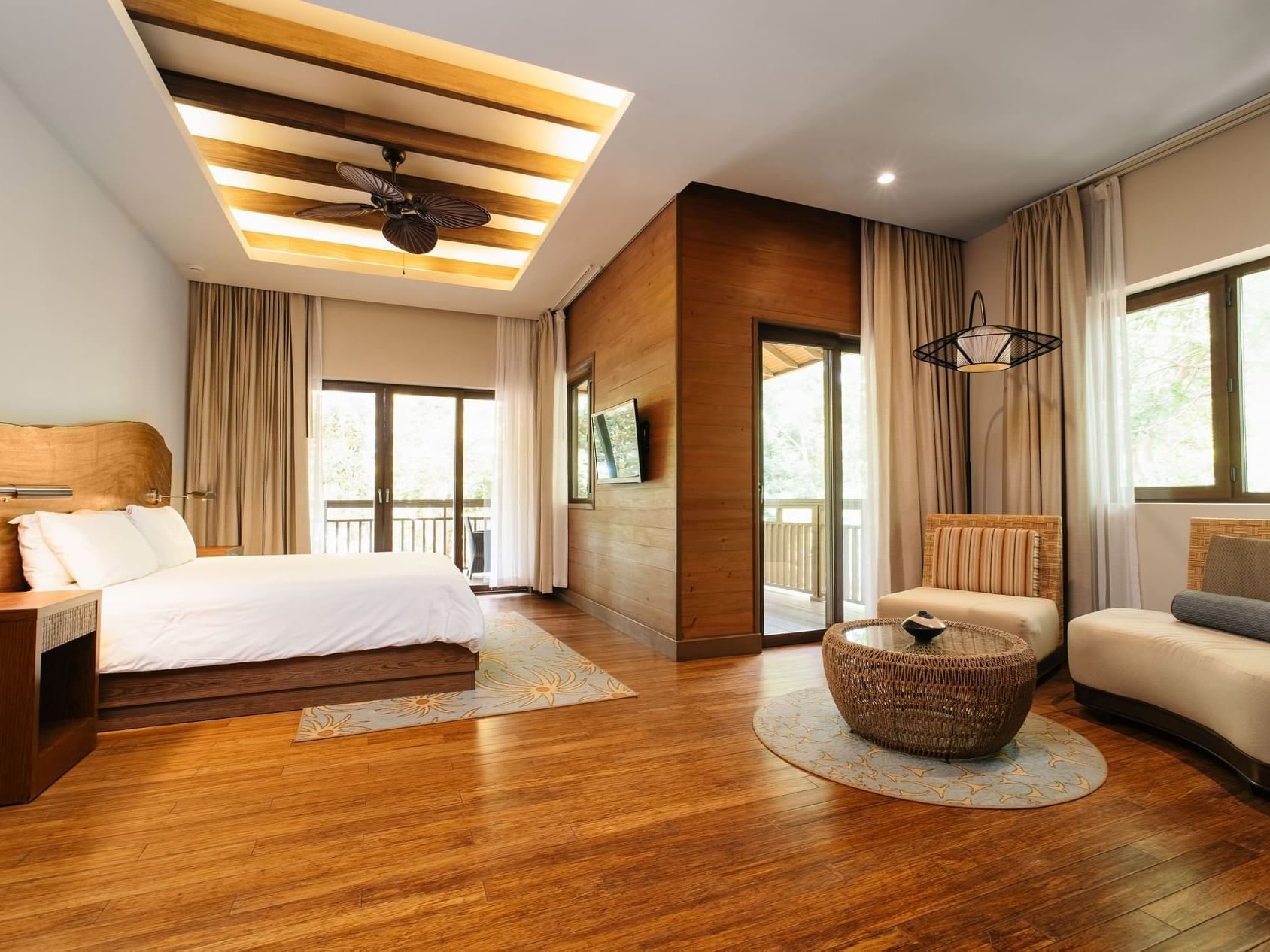 Stunning full view of the ocean and natural tropical foliage.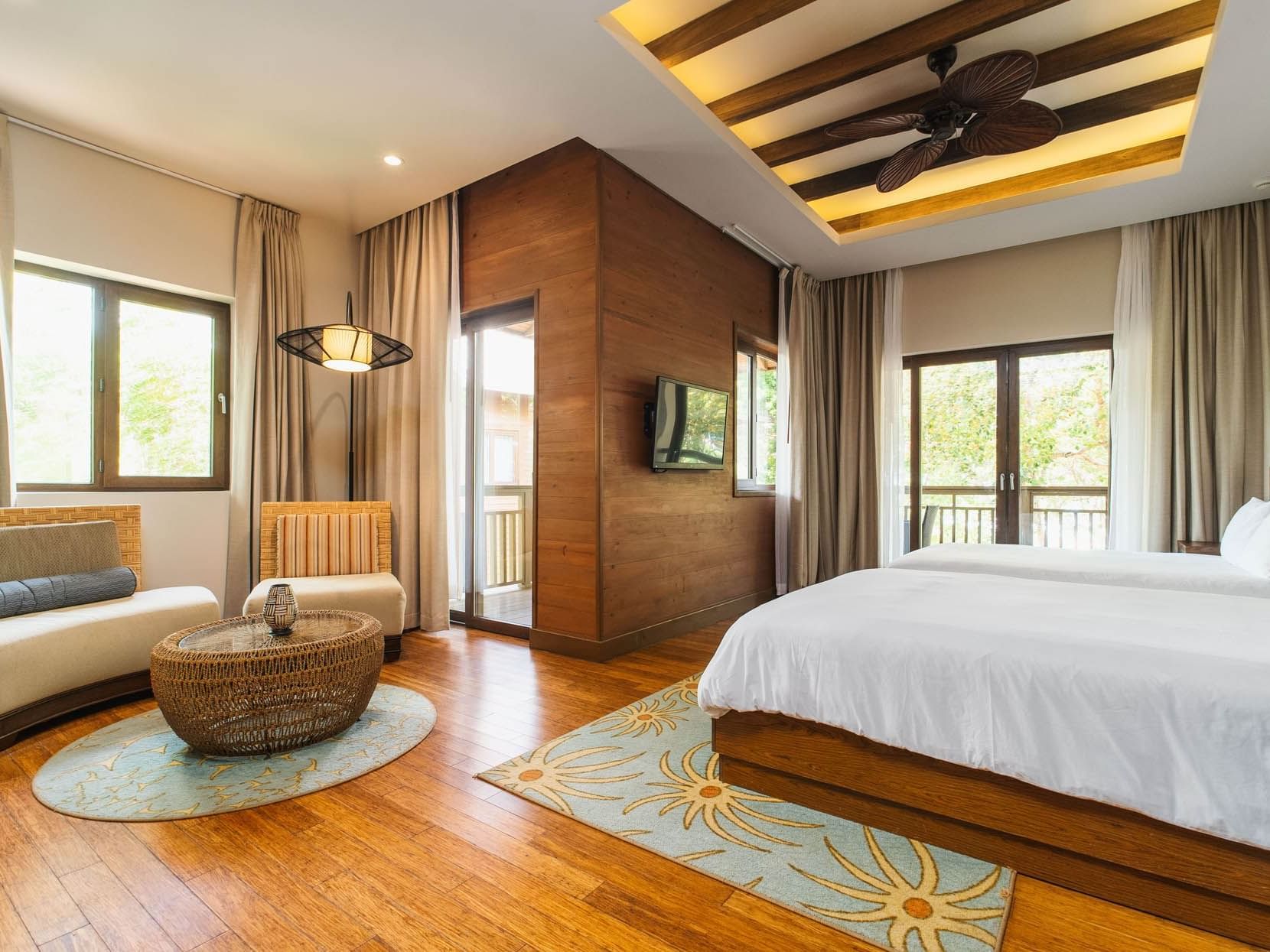 Spectacular panoramic view of ocean, beach and tropical foliage.
Things To Do
Activities at the hotel include golf, footgolf, tennis, volleyball yard and fishing. Our team can also arrange activities that connect guests with the local culture and natural attractions: evening bonfires on Tela Beach, Garifuna drum lessons, and hikes and birdwatching excursions in Jeanette Kawas National Park.

Experiences
Guests arriving at the Hotel are greeted by views of the sparkling Carribean. A new Beach Club and pool, the best in Honduras, that has become the heart of the entertainment in the Hotel, surrounded by beautiful landscaped gardens and beach, Championship 18-hole Golf Course designed by Gary Player, a secluded SPA offering unique treatments, Kids Zone, three restaurants and 2 bars.
The amenities and facilities at our Hotel have been designed with a deep respect for the local surroundings and heritage of Tela, creating a " Planet Friendly" environment that focuses on both fun and sustainability.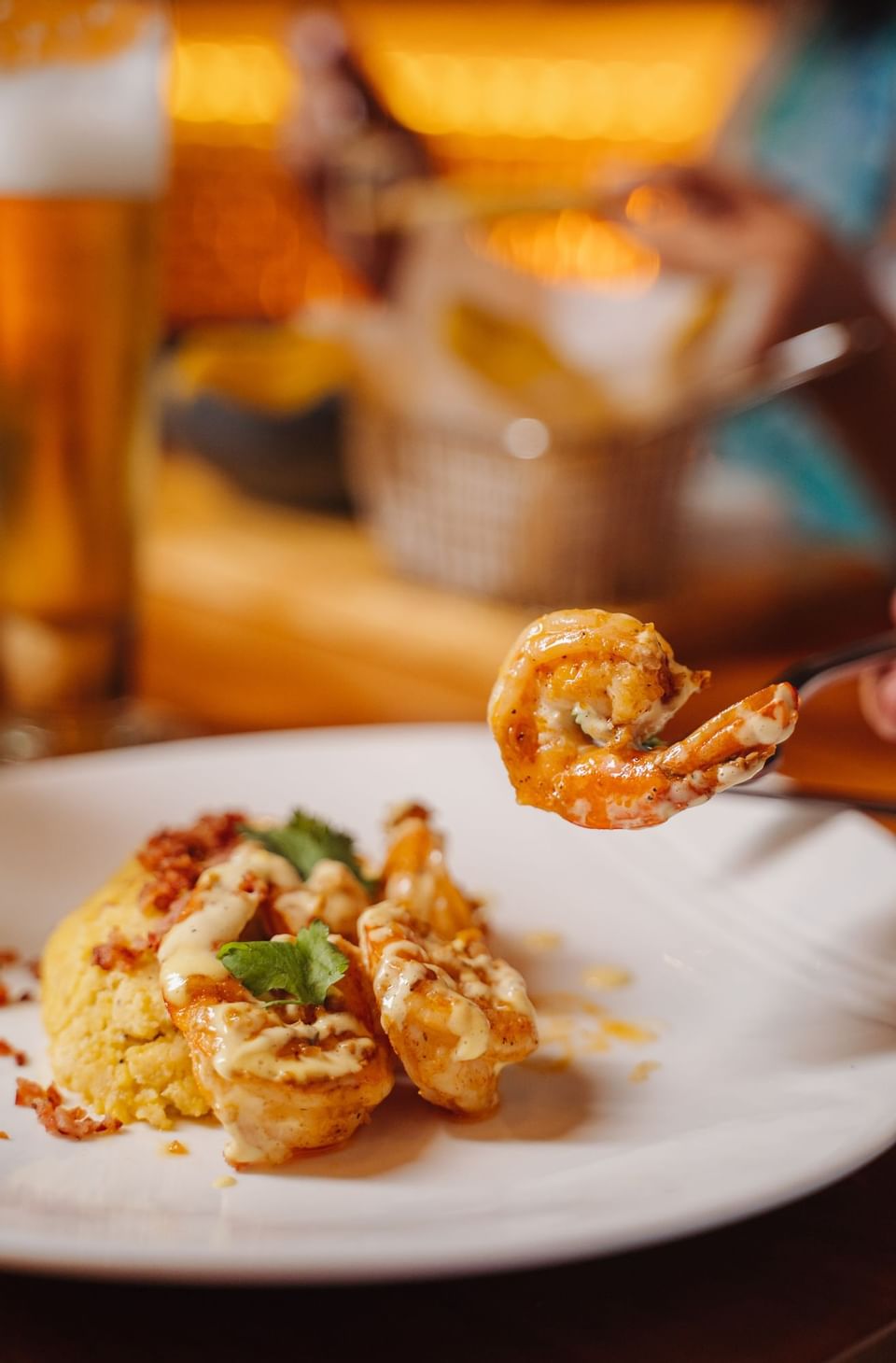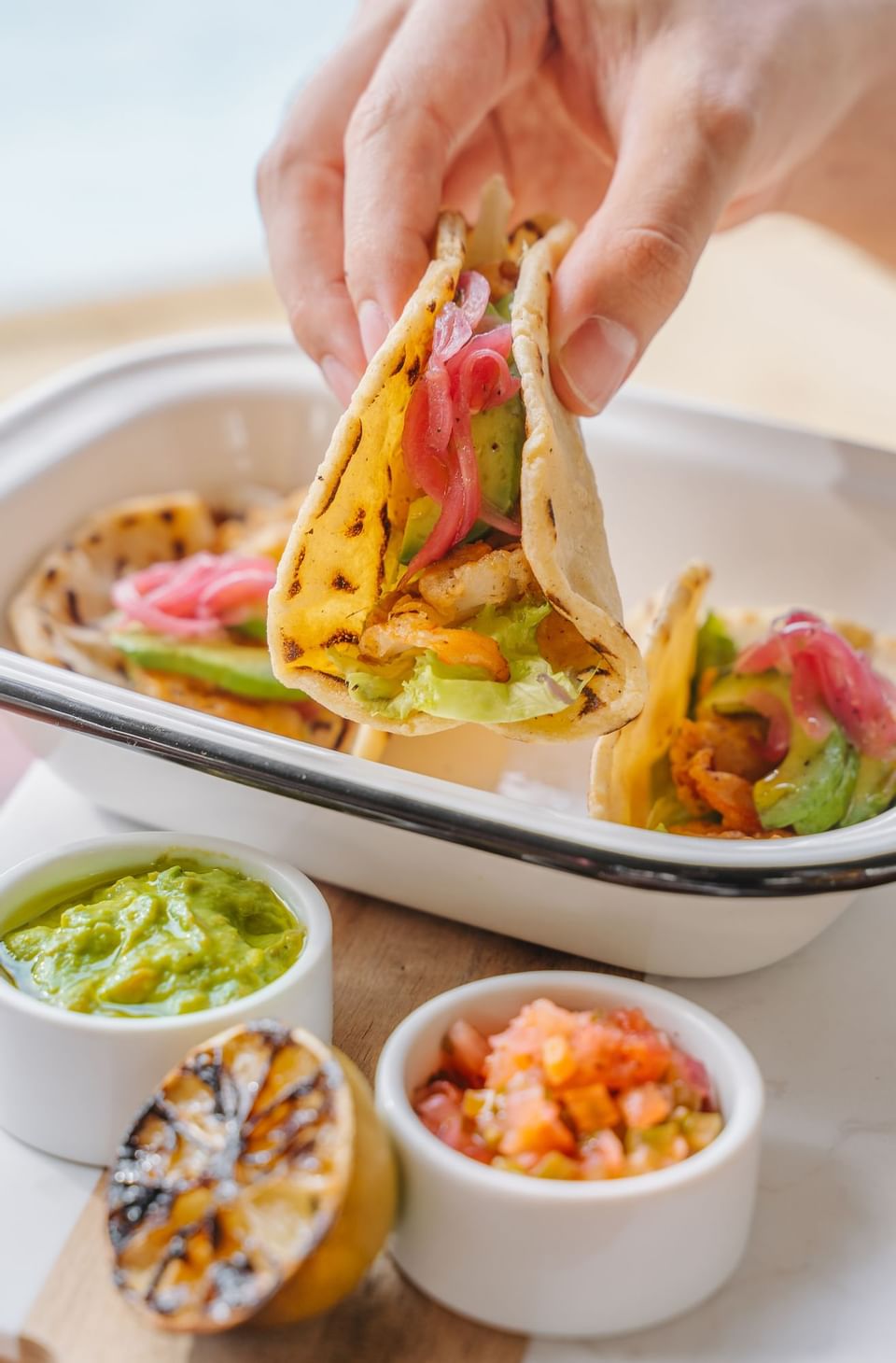 Dining
Savor the authentic flavors and cuisine of Honduras, along with delicious dishes from around the world, at the restaurants at Indura Beach & Golf Resort Curio Collection by Hilton.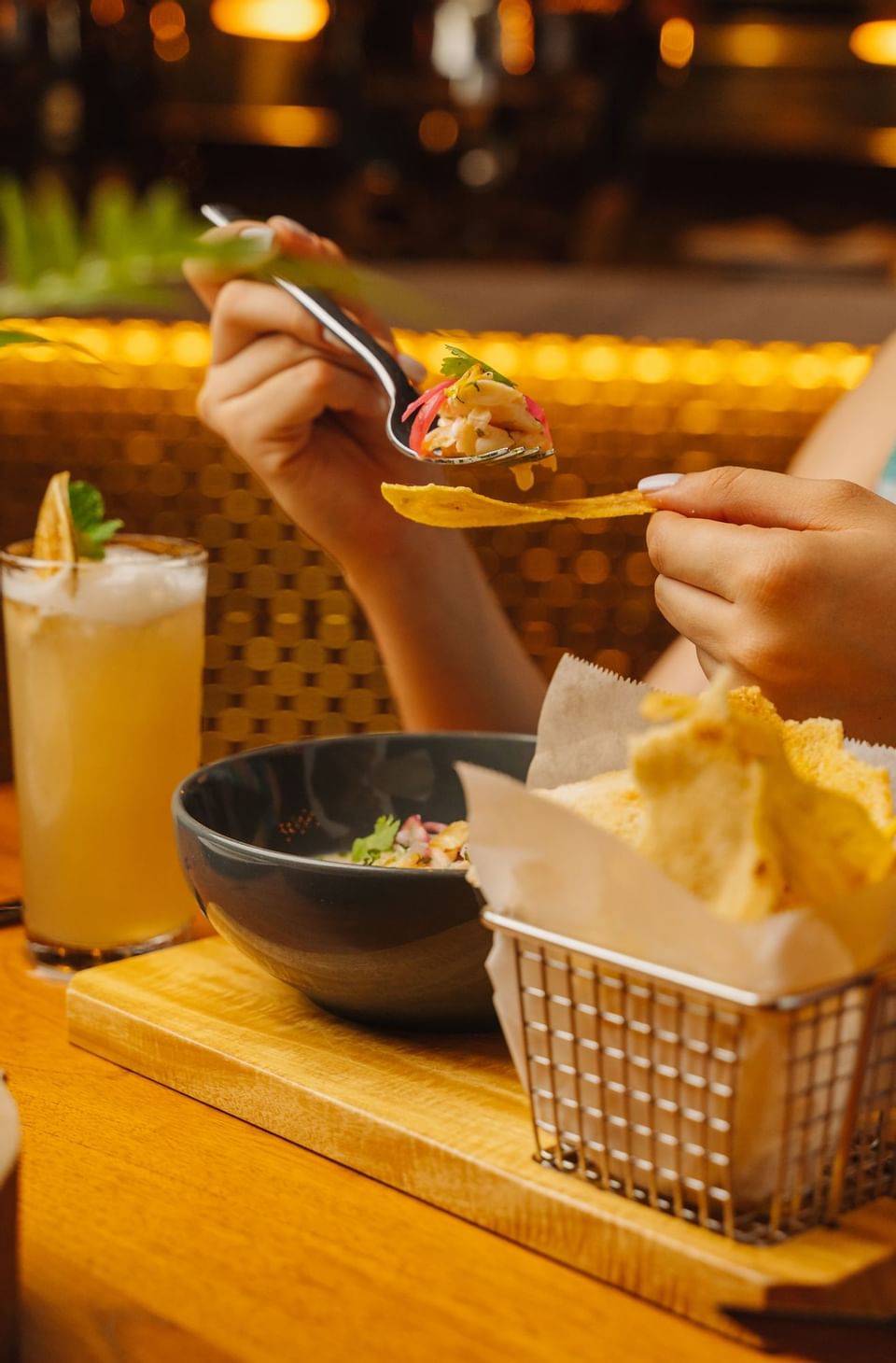 Special Offers
Stay with us a minimum of 2 Nights and enjoy our signature packages. Relax pampering yourself at our Maina Spa, with it's unique treatments in a " sanctuary" like environment or enjoy the outdoors while playing your favorite sport at the best Golf Course in Honduras. Complement your day at our unique Duna Beach Club or indulge yourself to a candle light diner at Bazul restaurant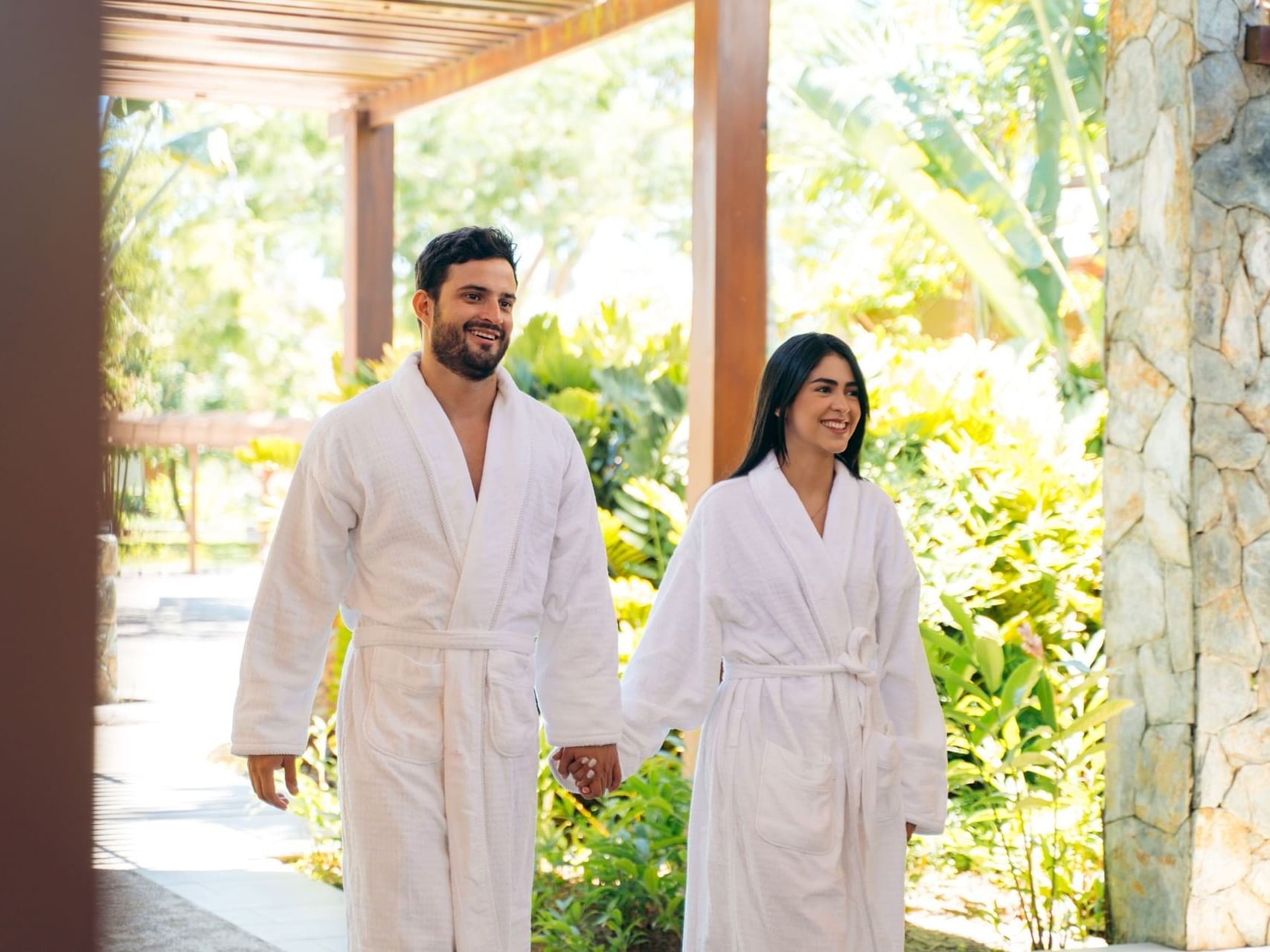 Enjoy 2 days and nights pampering yourself, relaxing in the best Resort in Honduras and enjoying the unique sensorial experience of Maina Spa & Wellness with breakfast for 2 included.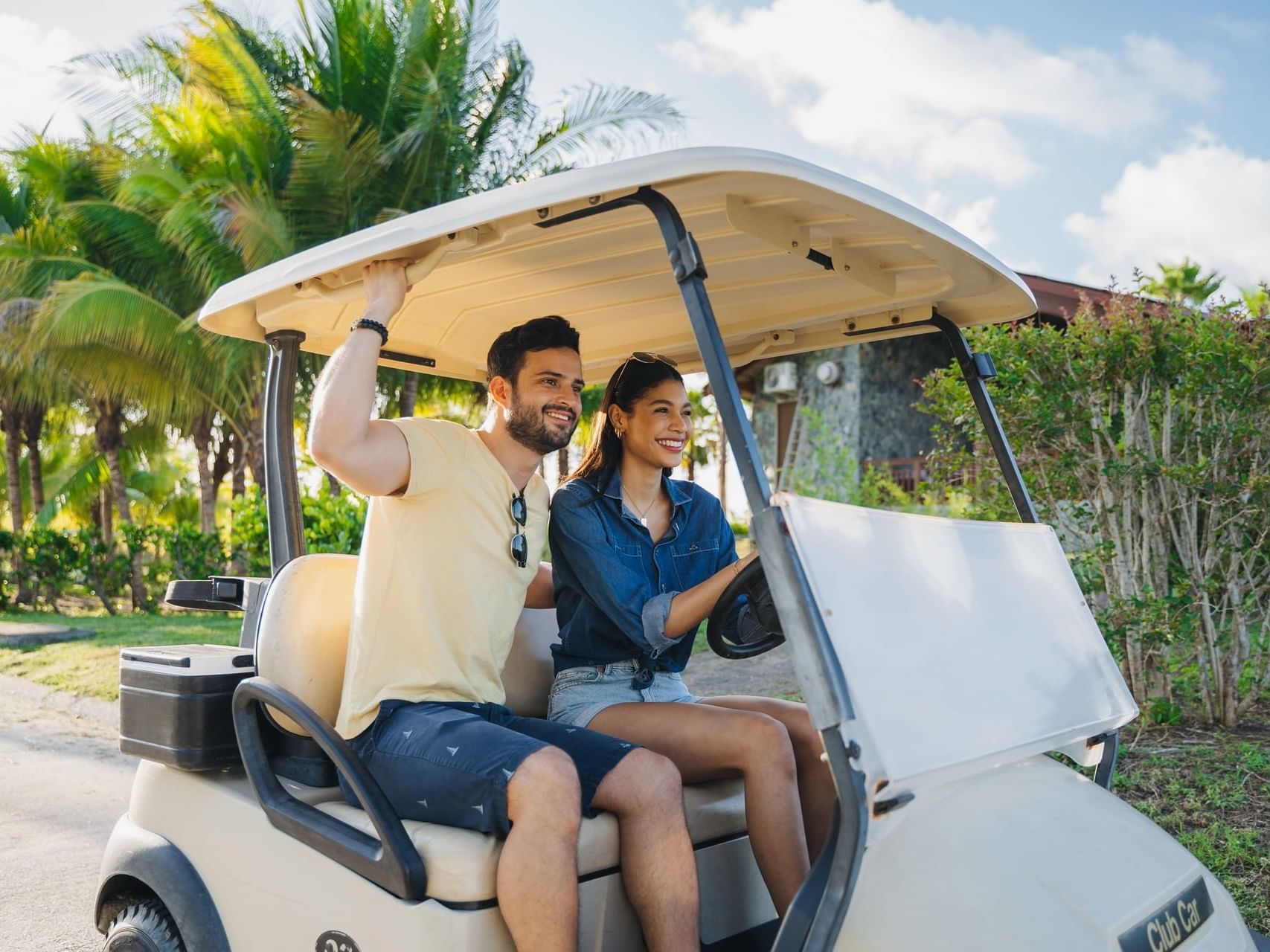 Stay 2 nights and 3 days in the unique Indura Beach & Golf Resort and enjoy playing on the best Golf course in Honduras. 2 Rounds of 18 holes included in package to relax in an exuberant environment. Breakfast for 2 included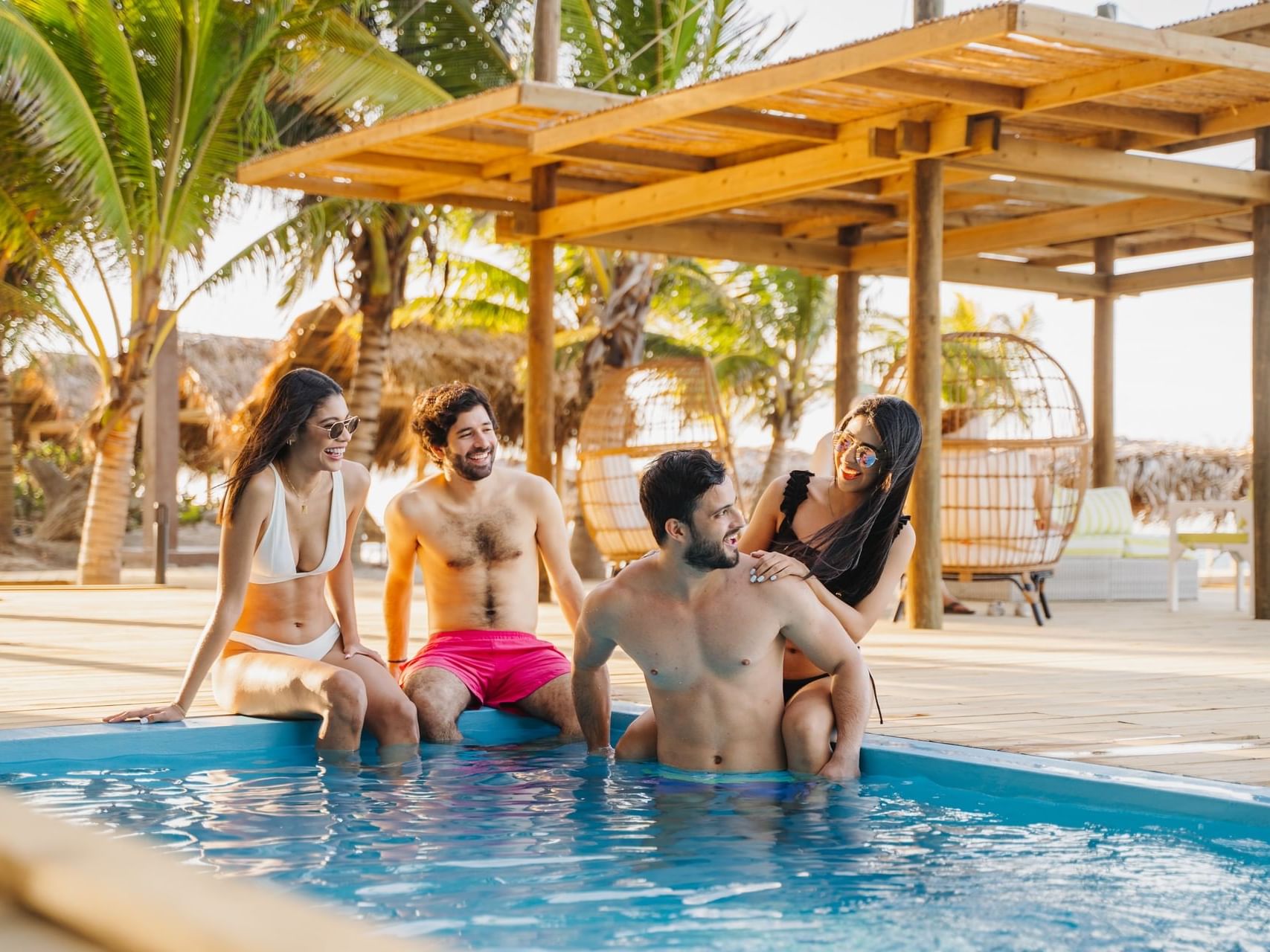 Time to celebrate a significant date, propose or just enjoy time together at the most romantic setting in the Caribbean.
Escape to Indura Beach & Golf Resort and experience 5-star luxury and hospitality in Bahia de Tela, Honduras.